Some of the most popular stories of the week
Tavern tales: History of one of Citrus County's oldest watering holes
Today, the Old Mill Tavern in Old Homosassa is a quaint neighborhood tavern, a "Cheers"-type place where regulars and locals hang out.
It's also a place where seasonal tourists are welcome, where, after a day of scalloping or boating on the river, you can grab a burger, a basket of wings or even a gyro.
It's also an historic icon, built in the 1920s on Yulee Drive, next to the Yulee Sugar Mill Ruins State Park, with a one-time reputation for lots of bar fights.
"Old timers say if you didn't have a gun or knife, they'd hand you one when you walked in the door," current owner Jon Weichman said, adding that he doesn't know if that's true or not.
Shelley Weichman, Jon's wife, said there's a bullet hole in one of the tavern's windows.
"I would never change that," she said. "It adds character."
Since the Weichmans have owned it, they "got rid of the riff raff," Old Mill longtime cook Robert Head said. "A lot of them are either not around anymore or they've passed."
Longtime family physician hangs up his stethoscope
After 43 years, Crystal River family physician Dr. Charles Li is retiring.
Now 76, Dr. Li immigrated to Chicago from Taiwan in 1974, and after three years as a resident physician there, he moved to Florida where he applied at then-Seven Rivers Community Hospital when it opened in 1978.
He was named chief of staff 22 years after joining the facility's medical team.
Dr. Bhadresh Patel has purchased Li's clinic along West Gulf-to-Lake Highway in Crystal River, and Dr. Jerome Carolino, a family practitioner, is the new doctor.
Li said a family practice doctor is able to have more patient interaction and that he's been able to get to know his patients' family members.
"They bring their family, their grandchildren," he said. "They come to see me and talk. They are happy to talk to me and hopeful. That's family practice. … That's what it means."
Deputies in the sky: CCSO takes flight with drone program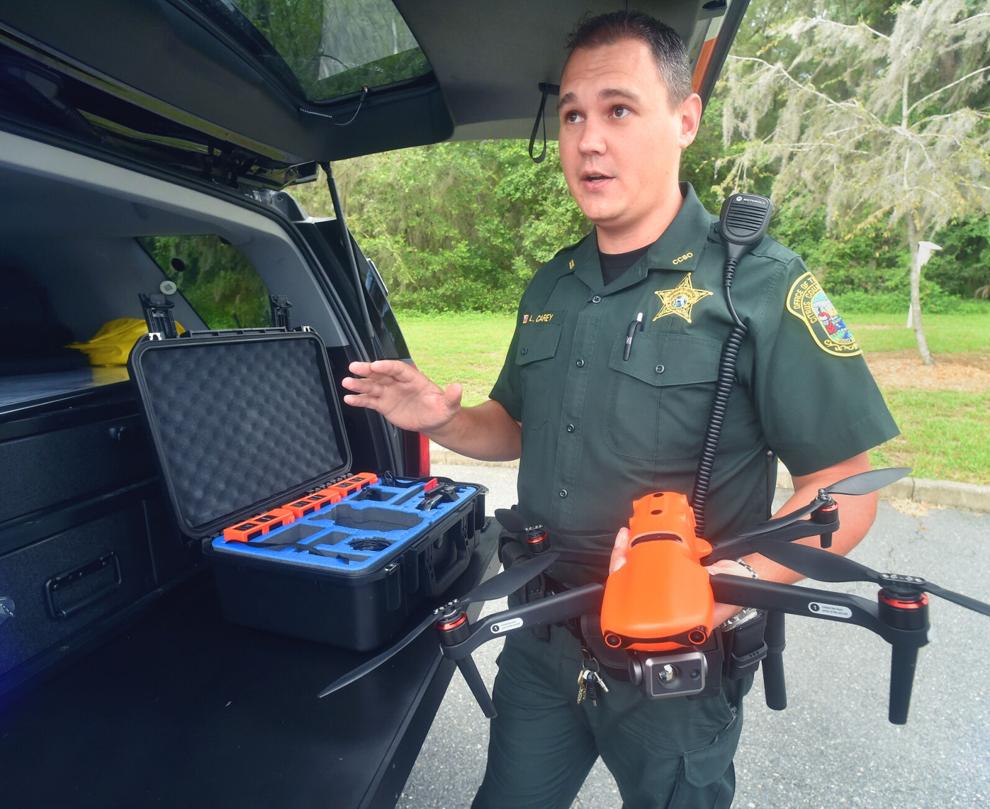 A criminal suspect running and hiding from police who are uncertain if the culprit is armed.
A missing person lost in dense and dangerous woodlands.
Search-and-rescue missions after a devastating hurricane.
Enter the drones, one of the newest high-tech tools for the Citrus County Sheriff's Office.
Currently, CCSO's drone program fleet is made up of four quadcopters — or drones with a set of four propellers.
Lee Carey, a patrol lieutenant, is one of eight CCSO drone operators (soon to be nine) certified as remote pilots under the Federal Aviation Administration, or FAA. Citizens and law enforcement members alike take the same grueling FAA exam.
"As technology's been advancing," Carey said, "it's something we've always looked at."
Citrus County COVID vaccinations on slow rise, infections stall, for now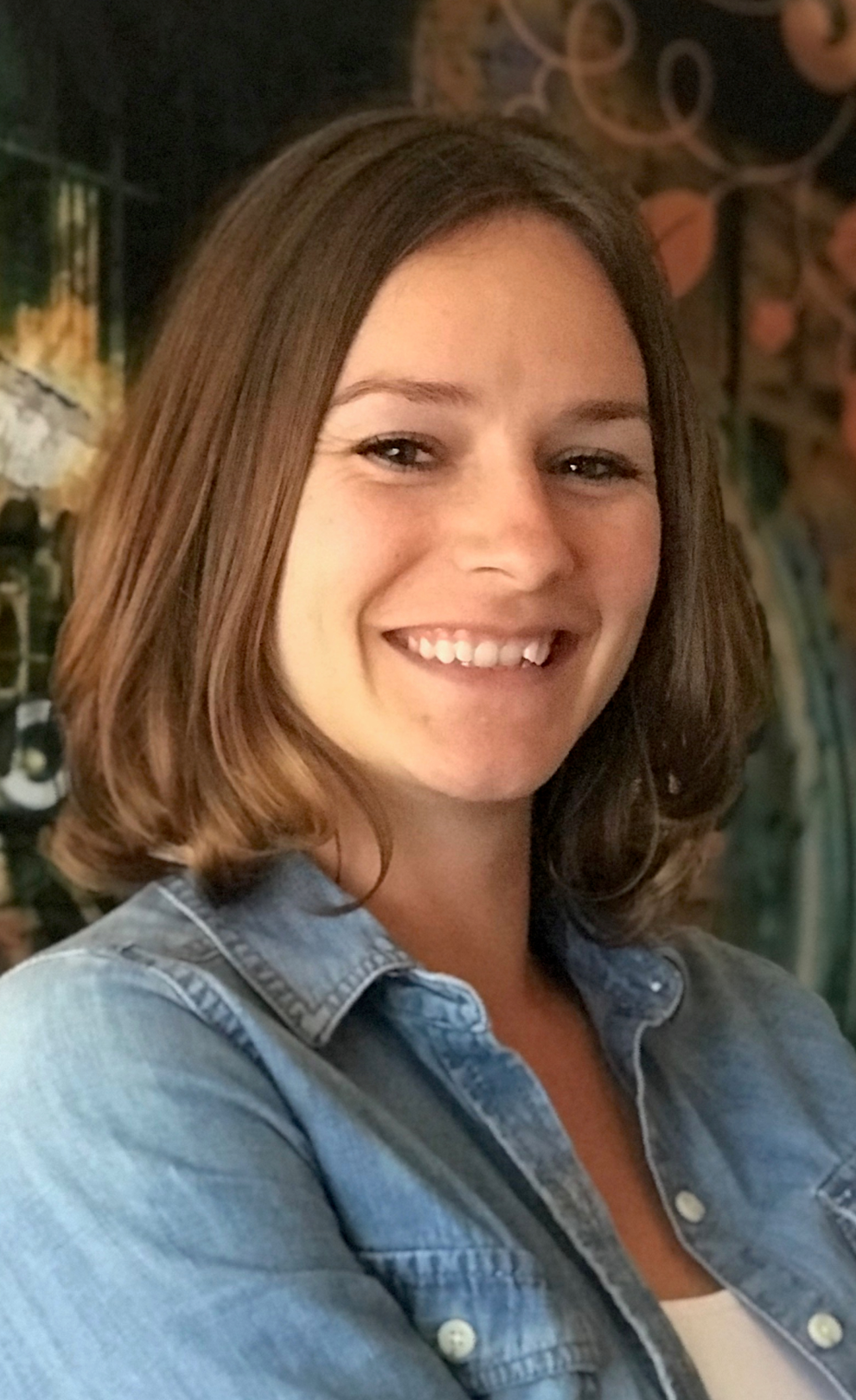 The coronavirus that has been spreading relentlessly through Citrus County slowed for the first time in weeks as vaccinations continue to creep steadily upward.
The number of new cases in Citrus County during the week ending Aug. 21, fell to 916, nearly a 5% drop from the previous seven days, according to the U.S. Centers for Disease Control and Prevention.
The CDC also reported the percent of people testing positive also fell to 25.9%, a 1.34% drop from the week before.
People with COVID needing hospitalization still remained high, with nearly 64% of ICU beds in Citrus County, according to the agency.
Meanwhile, the percent of Citrus County's population over age 12 who have been vaccinated climbed to 56%, according to the Florida Department of Health.
"As we've learned in the past, these numbers fluctuate and the reality is where we're at is still alarming," said Audrey Stasko, spokeswoman for the Department of Health in Citrus County. "We can be hopeful because more people are getting vaccinated, but we're still not out of the woods."
County rejects Nature Coast EMS request for CARES funds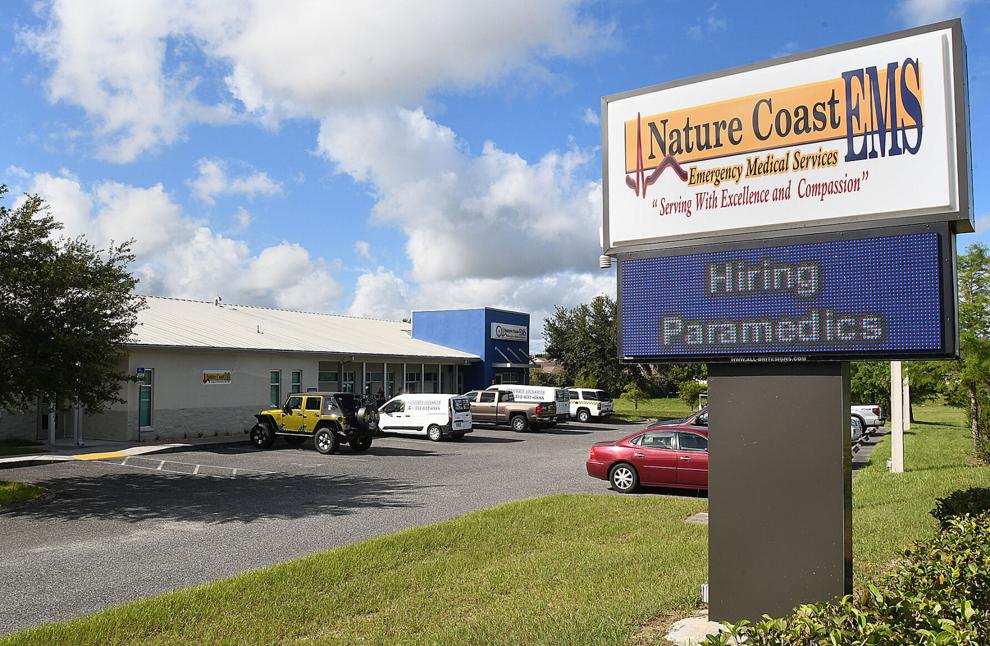 When Nature Coast EMS Chief Scott Baxter asked county commissioners to restore $822,000 in federal CARES Act money to keep the nonprofit agency afloat for at least another month, they said no.
Instead, the board asked Baxter to come back with a hard and fast number that will keep Nature Coast sustainable for the long-term. Meanwhile, the county will crunch its own numbers and see what can be done.
Commissioners asked Baxter if he can hang on three weeks and still provide ambulance service. He said it would be tight and that he couldn't guarantee there wouldn't be a mass exodus of Nature Coast employees to other EMT agencies that pay more.
County Commissioner Jeff Kinnard said he understands the frustration of lower wages as compared with surrounding counties.
"We'll get this worked out," Kinnard said. "We don't know what the end piece will look like yet but we will get it worked out."
Starting salaries for EMTs in Citrus County was $9.21 per hour. Paramedics start at $12.72 per hour. In comparison, Sumter County's EMTs begin at $14.50 per hour and paramedics start at $19.50 per hour, according to Nature Coast Chief Scott Baxter.
Hot topic of the week: Nature Coast EMS asked county commissioners for CARES money and the board's answer drew the attention of Chronicle Facebook readers. Here's what some said:
• Maryjo Manley: "Geez, that's crappy when you need an ambulance."
• Roberta Stancy Tintor: "How can they refuse money to an ambulance company? What the heck is going on here?"
• John Krieg: "$822,000 for a month of operations? Really! Hats off to the commissioners for questioning things and not just writing a check. If Nature Coast EMS can't manage their business properly, maybe it's time for someone else who can."
• GiGi Galasso: "EMS are paid (around) $12 an hour. Time for a raise. They earned their state certification. Give them a living wage."
• Steven D Markuson: "$9.50 an hour for an EMT? That's ridiculous. No wonder they're losing employees."
• Lindsay Tozer: "The story heading is a bit misleading. They are still working together to come up with (an) exact amount needed for Nature Coast. Watch the meeting, read the full story, and get the facts please before drawing conclusions."
• Brenda K Woods: "I hope the county has a backup plan if they decide to pull out."
Quote of the week: "We follow the laws. We're not elected to make our own." — Linda Powers, Citrus County School Board chair, remarking on the board's position on whether to defy Gov. Ron DeSantis and the "Parents' Bill of Rights," a new law which states parents have the right to make medical and educational decisions for their children.
Good news item of the week: Go, Bearcats! For the second year in a row, the Crystal River Middle School Bearcats were honored for their exemplary sportsmanship among athletic teams.
They earned first place in the middle school class of the 2020-21 FHSAA Fred E. Rozelle Sportsmanship Award. The Bearcats were among two middle schools recognized.
After winning the award in the 2019-20 school year, CRMS used their prize money to purchase sportsmanship T-shirts.
Before each game, the opposing coach was asked to choose a member of their team that shows exemplary sportsmanship. During a pre-game ceremony, the chosen player was presented with the T-shirt by CRMS.
By doing so, the Bearcats practice what they preach.