German Chancellor Angela Merkel was on the campaign trail in the fall of 2013 when a drone landed on stage just a few feet from the podium where she was speaking.
A German security agent nonchalantly walked up and discarded the troublesome intruder. A few days later, it was discovered that a rival political party had been flying the drone as part of a publicity stunt.
When Threat Management Group CEO Brandon Cox and company Vice President Luke Ryker watched the video, they quickly realized the incident, which had been dismissed as a prank by Merkel and the media, had much larger ramifications.
"Imagine if there had been an IED (improvised explosive device) or some other kind of payload on the drone," said Cox, who served as an explosive ordnance disposal specialist in the Air Force for 16 years. "It just shows you how unprepared the agents were then; they didn't view the drone as a threat, just some kind of toy. That incident convinced me that drones were becoming a threat."
Cox and Ryker realized there could be an emerging market for military, law enforcement and private companies searching for ways to mitigate drone surveillance and threats.
Eight years after the incident involving Merkel, Threat Management Group, a local protection and integration company, landed a $7.6 million contract with the Air Force to help augment the training airmen receive to detect and locate drones and their pilots. The contract could be worth as much as $9.6 million.
"We spend most of our day thinking like a bad guy would think and then coming up with strategies to defeat or mitigate that threat," said Cox, who is a Berkeley County Councilman.
Using software developed by Dedrone, a German technology company, TMG sets up passive sensors that can triangulate when and where a drone takes off and where the pilot is located.
"Drones pose new challenges worldwide because traditional security measures are completely ineffective," said Dedrone CEO and co-founder Joerg Lamprecht. "Drones are fast, small and discreet. We have developed a system for the detection and defense against civilian drones."
While the Federal Aviation Administration requires all drone pilots to obtain a remote pilot certificate, many do not. Basic drones can be purchased for as little as $500.
The number of drone sales has almost tripled since 2016 when 1.6 million were purchased in the U.S. That number swelled to over 4.3 million in 2020. Industry officials estimate that there are 7 million drones in operation in the U.S. with more than 750,000 pilots.
"The average guy can go to a Best Buy and get a good drone off the shelf for around a thousand dollars," Ryker said. "That's what we specialize in. Those fixed-winged, multi-rotor drones that are a nuisance. The kind of drone a disgruntled person can use, attach some kind of payload, and do a lot of damage."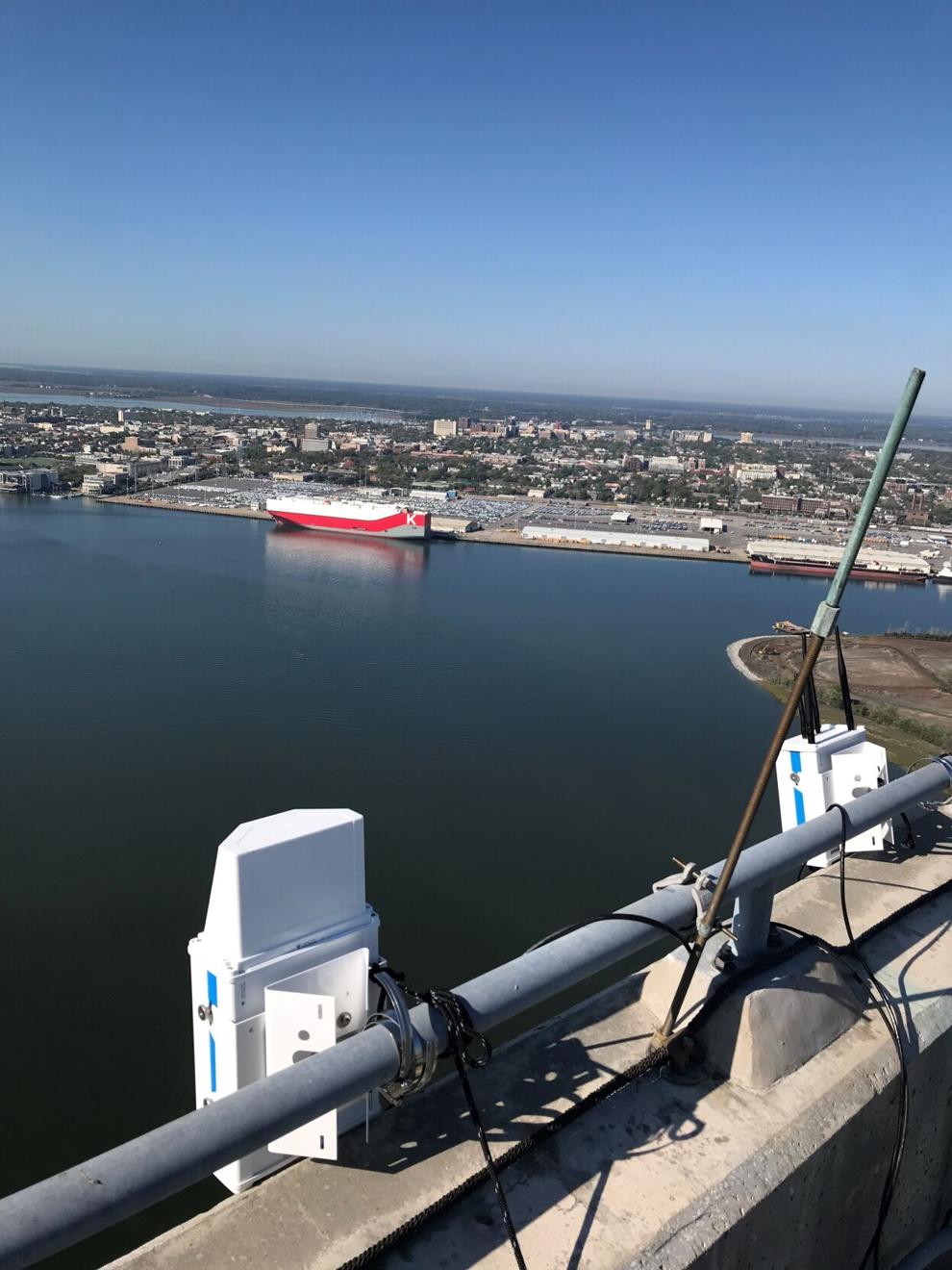 Cox founded TMG in 2004 in his garage. The company specialized in training military and law enforcement personnel against IEDs. As the military grew more proficient with IEDs, Cox began to expand his business model.
"Combating drones seemed to be the next logical step for us," said Cox, who now has more than 30 full-time employees.
The Bridge Run and Darlington
In the spring of 2018, Robert Smith was working as a freelance photographer and videographer for the Cooper River Bridge Run.
Smith was in a helicopter circling about 300-feet above the Ravenel Bridge as the bulk of the 30,000-plus runners were making their way from Mount Pleasant to the finish line in downtown Charleston.
It was the shot he'd been waiting for all morning, but just as he was ready to get the photograph, a small blip appeared just ahead of the helicopter.
"The drone just kind of magically appeared in front us, just came out of nowhere," Smith said. "Drones can look like a spec on the windshield or a bird or a dot in the air, depending on the lighting. There could be a drone right in front of you and you might not know it."
The drone was eventually forced down into the marsh by a nearby law enforcement helicopter. The drone pilot was later discovered to be on the Charleston peninsula and had no idea the area had been designated as a no-fly zone.
The incident could very easily have had a different, maybe even fatal, outcome.
"If a drone gets caught up in the rotors, we would have crashed," Smith said.
The following year, law enforcement officials reached out to Cox and his TMG team to help with drone security.
"It's really a safety issue," said Cooper River Bridge Run director Irv Batten. "Imagine how many people could get hurt if a drone crashes on the bridge while the race is going on. I'm glad we had the extra level of security."
When Smith went up in the helicopter in 2019, he was armed with an iPad and, using software and sensors that were provided by TMG, was able to easily identify any drones in the area.
"It made a huge difference," Smith said. "Knowing where the drones were — and there are some that have a right to be there — gave us piece of mind that we didn't have the year before."
In 2020, state law enforcement officials enlisted the help of TMG for NASCAR's Southern 500 in Darlington. It was the first major sporting event after the COVID lockdowns had been lifted. Although no fans were allowed inside the track, about 10,000 gathered outside the track for the event. Several came armed with drones.
"Darlington was more concerned about copyright infringement issues," Ryker said. "They didn't want people flying the drones to get photos during the race. We had a couple of people try and get their drones in the air and we were immediately able to triangulate the drone and pilot and get them on the ground."
'Weight in Gold'
Drone security has become an issue for federal officials only in the past decade.
As access and popularity of drones has increased, the threats and near misses have become more frequent.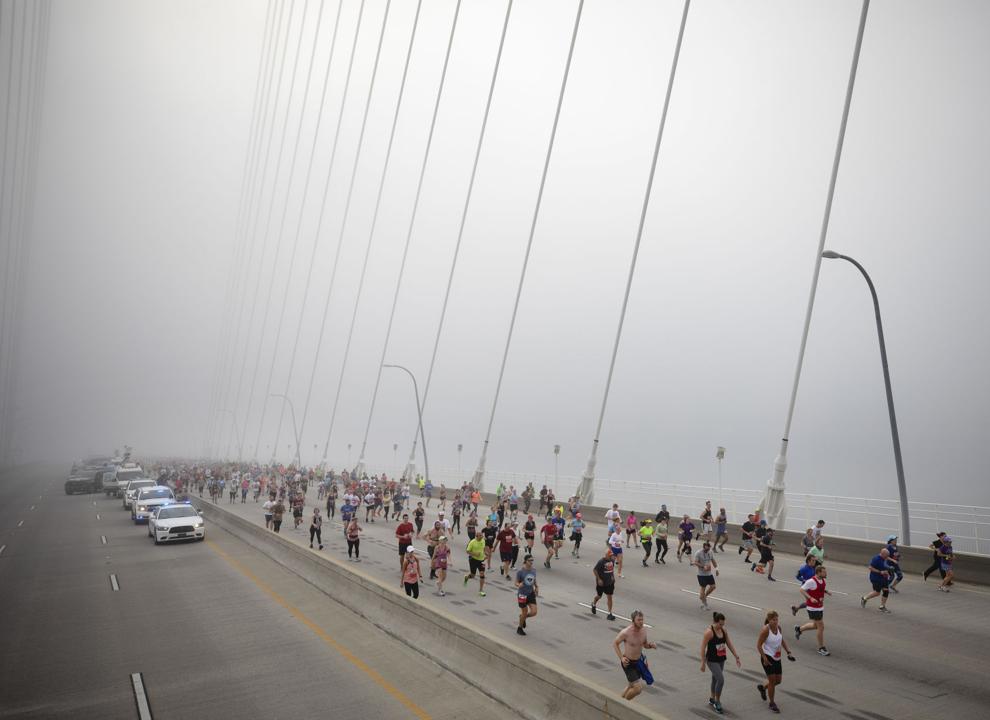 In 2016 when then-Vice President Joe Biden was travelling to Peru for the inauguration of former President Pedro Pablo Kuczynski, a drone hovered over Biden's arrival area.
"We had no idea who was flying the drone or what they were doing there," said Billy Davis, Special Agent in Charge, U.S. Secret Service Vice Presidential Protective Division. "It was a no-fly zone. Until we could figure out what was going on, we couldn't get to where we needed to be."
Davis said the U.S. Secret Service was acutely aware of drone threats, especially around the White House.
"The White House complex has its own technology to mitigate drone threats, but it was always an issue," Davis said. "When the president or vice president were outside on the grounds, we were very cognizant of drones. It's your basic domestic terrorist threat so the technology that a company like Threat Management Group has is really worth its weight in gold."
Most law enforcement officials that met with TMG believed they could simply shoot the drones out of the sky. That proved to be easier said than done. Last December, TMG gathered several members of law enforcement and military personnel to try and shoot drones hovering just a few feet away.
"These were high-end special forces guys and they couldn't do it," Ryker said. "It really brought into focus what can and cannot be useful against a drone."
Threat Management was awarded a drone-detection contract with state law enforcement in June. The $250,000 contract is believed to be the first maritime-specific drone-detection program of its kind in the U.S.
"When the software and sensor system was created, no one thought about putting it on a boat," Ryker said. "When we got with the software engineers, they thought it could work, but were not sure. You can put the sensors on the shoreline and in the boat and even when the boat is moving it'll work."
It's just another emerging threat for TMG.