European drone producer Parrot has launched its ANAFI Ai, the first drone to use 4G as the main data link between the drone and the operator, a game changer for the drone industry. Users will no longer experience transmission limitations thanks to ANAFI Ai's 4G connectivity, which enables precise control at any distance. For Beyond Visual Line of Sight (BVLOS) flights, it stays connected even behind obstacles.
Watch the ANAFI Ai in action:
For the first time, ANAFI Ai embeds a secure element in the drone and in its Skycontroller 4. The 4G link between the drone and the user's phone is encrypted. The secure element protects both the integrity of the software and the privacy of data transferred.
 Parrot is the first in the industry to make its piloting application open-source. Parrot offers developers a Software Development Kit (SDK) to execute custom code in the ANAFI Ai drone during the flight. The SDK gives access to all flight sensors, including obstacle avoidance sensors, occupancy grid and internet access.
ANAFI Ai's uniquely designed obstacle-avoidance (OA) system detects obstacles in all directions, using stereo cameras to sense objects and automatically avoid them.
ANAFI Ai incorporates a 48 MP main camera and a stabilized 4K 60fps / HDR10 camera to capture finely-detailed aerial images and smooth video footage.
ANAFI Ai will be available in the second half of 2021 through Parrot Drone Enterprise Partners and leading Enterprise Drone Reseller Network.
Parrot
4G Connectivity
4G is changing the use cases for drones. With 4G, the data link between the drone and the pilot becomes robust in all circumstances. 4G offers long range transmission at low frequency bands at 700MHz – 900MHz.
Additionally, the 4G connection means professionals can operate the drone at any distance.
Many 4G operators offer quality-of-service guarantees for first responders, such as firefighters and police.
Parrot software quickly optimizes the definition and frame rate to the network quality and is robust to packet and frame losses.
ANAFI Ai itself does not require a subscription; users can utilize any SIM card capable of sending data. Parrot provides its users a secured infrastructure that works with all smartphones.
48 MP Imaging Accuracy
ANAFI Ai's Quad Bayer sensor offers 14 EV of dynamic range in HDR10 mode. It catches all the details both in highlights and shadows.
Inspection professionals can use the 6x digital zoom to observe 1 cm details at a distance of 75 m.
The controllable gimbal tilt range (from -90° to +90°) gives professionals access to complex points of view such as the underside of a bridge structure.
The hybrid image stabilization on 6 axis (3-axis mechanical, 3-axis electronic) ensures sharp photos even in crosswinds of up to 12.7 m/s.
P-Log format allows professionals to retain more information with raw files.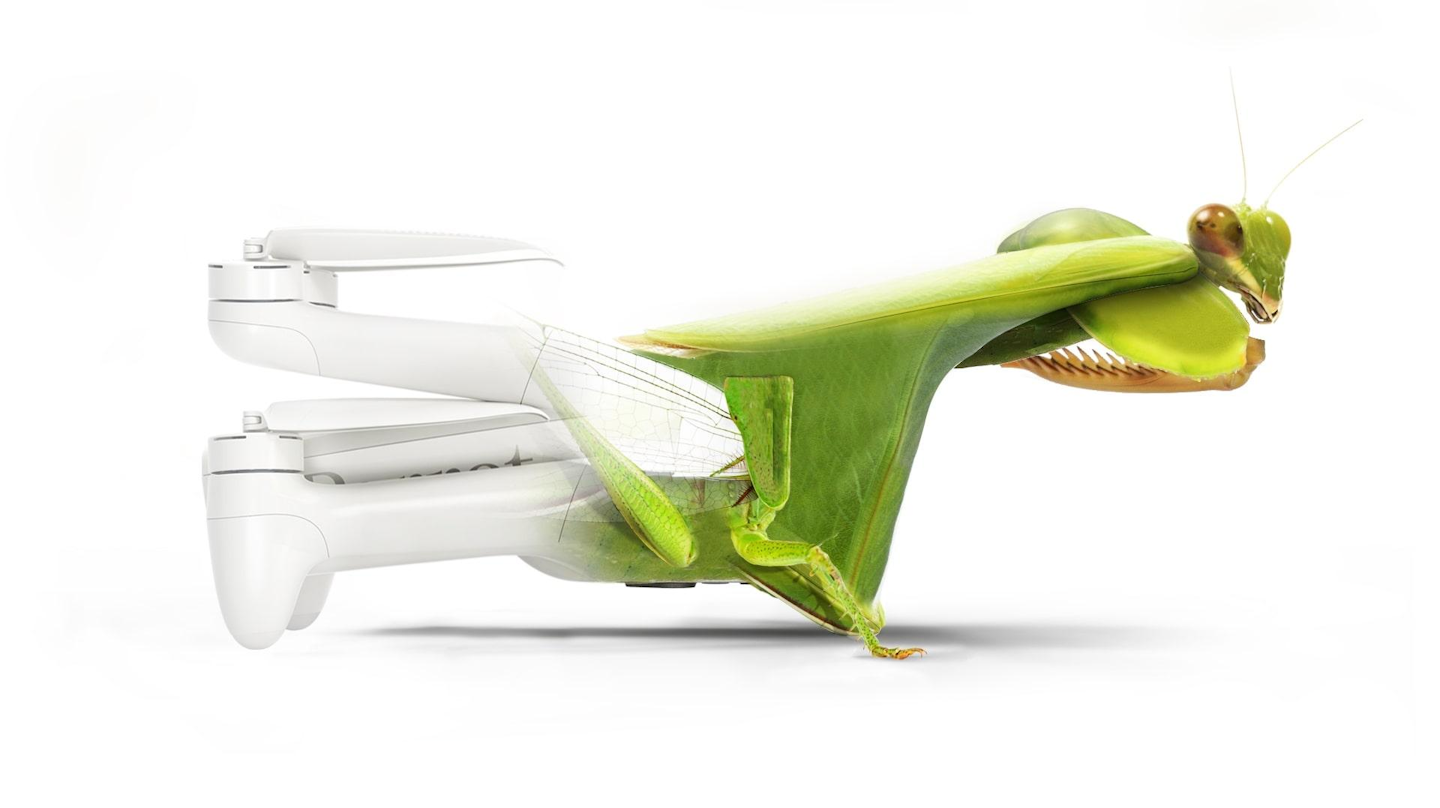 Parrot
Autonomous Photogrammetry
ANAFI Ai's biomimetic form factor mimics nature's fitness. Its swivel head has an omni-directional camera, ensuring precise obstacle avoidance in every flight direction. When obstacles are detected, ANAFI Ai automatically determines the best trajectory to pursue its mission.
Embedded Artificial Intelligence allows for photogrammetry-specific flight plans to be performed automatically, optimizing productivity, and saving time. Professionals can generate optimized missions based on the land registry of the building selected in just one click.
ANAFI Ai's Quad Bayer 48 MP sensor delivers survey-grade accurate 2D and 3D models. It offers the same precision as drones with a 1-in. 20MP sensor, while flying 1.5 times higher. A GSD of 0.46 cm/px is obtained at an altitude of 30 m. Pictures can be captured at 1fps, 2x faster than any other drone in the market.
ANAFI Ai images are compatible with all photogrammetry software suites. With PIX4D, during the flight, ANAFI Ai sends the pictures to PIX4Dcloud directly. Computation starts when the drone lands so that professionals gain productivity by avoiding manual time-consuming data transfer.
Robotic Platform
Since the first Parrot A.R. Drone in 2010, open-source is at the heart of Parrot platforms. Parrot continually contributes to the open-source community.
With the launch of ANAFI Ai, Parrot expands its Software Development Kit (SDK) by open-sourcing the 7th version of its FreeFlight ground control station application:
Air SDK: provides a breakthrough technological architecture to run code directly on ANAFI Ai. Developers can program custom-designed autonomous flight missions by accessing all drone sensors, connectivity interfaces, and autopilot features.​
Ground SDK: allows developers to create iOS and Android mobile applications for Parrot drones. All the features of the drone (control, video, settings) are accessible.​
OpenFlight: the open-source core of FreeFlight 7 application. ​Developers can focus on adding their own features and immediately get a professional-looking App ready to be published on the application stores.​
Sphinx: enables developers to test their algorithm and flight strategy in a photorealistic 3D simulation environment running through Unreal Engine, with accurate physical interaction.
Parrot's industry-leading SDK facilitates the implementation of tailored end-to-end solutions for professionals from public safety, search & rescue to defense and inspection fields.
Parrot platforms are built on industry standards (WIFI, RTP/RTSP, MAVLINK), making interoperability much easier.
Parrot keeps on expanding its mature software ecosystem: from enterprise drone platforms (Skyward, a Verizon Company, Measure, an AgEagle Company), flight logs services (DroneLogbook, Airdata), public safety programs (DroneSense) and advanced mission planning (QGroundControl, UgCS), to media and data cloud platforms (Survae), real time geospatial situational awareness (Rapid Imaging, Textron Systems), surveying and mapping (PIX4D).
Today, Parrot has the largest partner ecosystem for professional drones.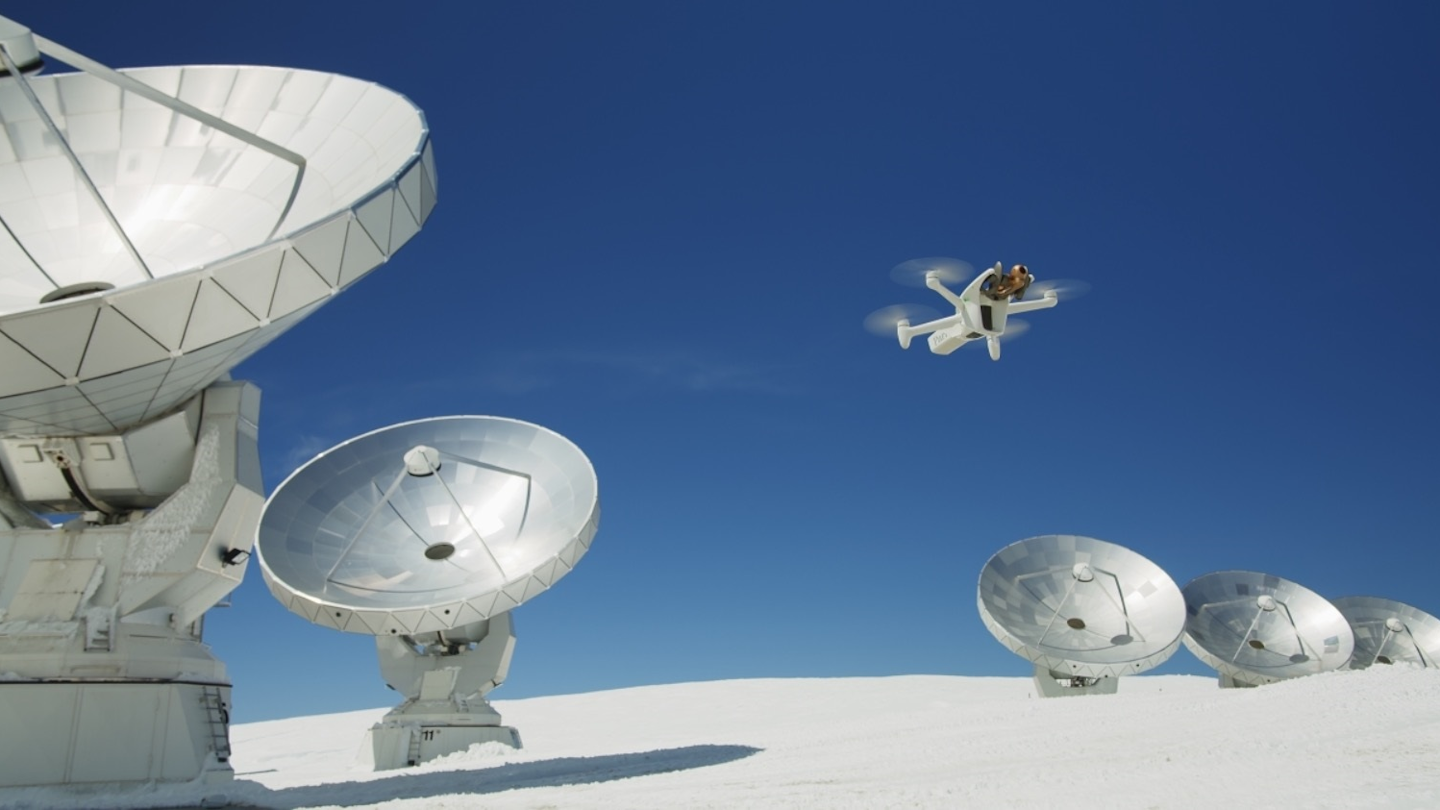 Parrot drone
Cybersecurity by Design
ANAFI Ai embeds a WISeKey Secure Element which is NIST FIPS140-2 Level 3 compliant and Common Criteria EAL5+ certified. The Secure Element: 
performs cryptographic operations.
stores and protects sensitive information. 
protects the integrity of the embedded software.
provides a unique identity to the drone for 4G pairing and strong authentication.
features a unique digital signing of the pictures taken by the drone. 
Users have full control over their data. No data is shared by default without the user's express consent. ANAFI Ai is compliant with the European Union General Data Protection Regulation (GDPR) and in some cases goes even further. For example, users can delete all data with 1-Click, easily maintaining control over what is stored. 
A bug bounty program is currently running in partnership with YesWeHack, the first European crowdsourced security platform. Parrot benefits from their vast community of cybersecurity researchers to identify potential vulnerabilities in its drones, mobile applications and WebServices.
Cables not Required
By its design, Parrot's new Skycontroller 4 is a milestone for the industry. Cumbersome cables are no longer required, and it enables the use of an iPad mini and all large smartphones. The controller also features an HDMI output, which allows streaming videos from ANAFI Ai.
ANAFI Ai is foldable, operational in one minute and resistant to rain.
Specifications:
4G internet connectivity
Connected without range limit
Flies beyond visual line of sight
Foldable, rain resistant
48 MP camera
4K 60 fps for smooth video
HDR10: Realistic colors
14 EV with dynamic range
6x zoom: 1 cm details at 75 m (240 ft)
Autonomous Photogrammetry     
Survey grade accuracy: 0.46 cm/px GSD at 30 m (100 ft.)
Embedded PIX4D flight planning 4G transfer to PIX4Dcloud    
Cybersecurity: No data shared by default
FIPS140-2 compliant and CC EAL5+ certified Secure Elements    
Software Development Kit with onboard coding capabilities
Full open-source App     
Technical Specifications
DRONE
Size folded: 304 x 130 x 118 mm
Size unfolded: 320 x 440 x 118 mm
Weight: 898 g / 1.98 lbs.
Ready to fly in 60 seconds
Maximum flight time: 32 min
Maximum horizontal speed: 16 m/s – 34 mph
Maximum vertical speed: 4 m/s – 9 mph
Maximum wind resistance: 12.7 m/s – 28.4 mph
Maximum propeller speed: 10,000 rpm
Service Ceiling: 5,000 m (above sea level)
Operating temperatures: -10°C to 40°C
Rain resistant (IPX3)
Noise emission: 82 dB at 1 m MicroSD and SIM card slots
CONNECTIVITY
Seamless 4G/Wi-Fi switching
Flies Beyond Visual Line Of Sight
1080 p 30 fps live streaming
No interference near telecom towers
NAVIGATION SYSTEM
Satellite navigation: GPS, Glonass and Galileo
Vertical camera & Time of Flight
Barometer and magnetometer
2 x 6-axis inertial units (flight and camera)
2 x 3-axis accelerometers
2 x 3-axis gyroscopes
Stereoscopic cameras mounted on a 311° rotating gimbal (-107° to +204°) for obstacle avoidance
AI trajectory optimization system Indoor flight
SKYCONTROLLER 4
Size without terminal: 238 x 147 x 55 mm
Maximum size: 315 x 147 x 55 mm
Weight: 606 g / 1.34 lbs.
Transmission system: Wi-Fi 802.11a/b/ g/n & 4G
Frequency of use: 2.4 GHz – 5 GHz
Direct video stream resolution: 1080 p    
Battery capacity: 3.350 mAh 7.2 V
Compatible with all smartphones and tablets up to 8 in.
Charges smartphones and tablets
Ports: 2xUSB-C (charging and connecting), micro-HDMI
Dust resistant (IP5X)
DRONE SMART BATTERY
Type: High Density Lithium Polymer (262 Wh/kg)
Capacity: 6800 mAh 4.4 V
Charging port: USB-C
Weight: 366 g / 0.81 lb
Maximum charging power: 45 W
PARROT FREEFLIGHT 7 APPLICATION
Free App, no subscription fee
App available on the App Store
Compatible with iOS 12 and higher 3 free 3D models, courtesy of PIX4Dcloud
IMAGING SYSTEM
Sensor: 1/2'' 48 MP CMOS
Dynamic range: 14 EV in HDR mode
Optical LD-ASPH (low dispersion aspheric lens): Aperture : f/2.0 35 mm focal equivalent: 24 mm
Depth of field: 4.5 m to ∞ ISO range: 50 to 6400
Shutter speed: 1/15 s to 1/10000 s
Zoom: 6x – lossless: up to 4x (1080 p) & 2x (4K UHD)
6-axis stabilization: Mechanical: 3-axis (pitch, roll, yaw) Electronic (EIS): 3-axis (pitch, roll, yaw) Gimbal tilt range: -90° to +90°
VIDEO SPECIFICATIONS
Format: MP4 (H.264, H.265)
Resolutions: 4K UHD: 3840×2160 1080 p: 1920×1080
Framerates: 4K UHD: 24/25/30/48/50/60 fps 1080 p: 24/25/30/48/50/60/90 /100/120 fps   
HDR 10: 4K UHD/1080 p – 24/25/30 fps HDR 8: for all resolutions
Horizontal field of view (HFOV): 68°
Maximum video bandwidth: 200 Mbps P-Log for professional video editing
PHOTO SPECIFICATIONS
Formats: JPEG, DNG (Digital NeGative RAW)
Resolution: 48 MP (8000×6000), 12 MP (4000×3000)
Horizontal field of view (HFOV): 73° (Wide), 69° (Wide with EIS), 65° (Rectilinear with EIS)
Modes: Single, Bracketing, Burst (10 fps), Panorama (4 formats), Timelapse, GPS-lapse
AUTONOMOUS FLIGHT
Photogrammetry: single grid, double grid, orbit
Flight Plan: multiple Waypoints and Points Of Interest
Cameraman: automatic framing with visual tracking
Smart RTH: customable return altitude
Vehicle: flight adapted to controller location reference
CYBERSECURITY
Zero data shared without user consent
FIPS140-2 compliant and CC EAL5+ certified Secure Elements
Strong authentication for 4G
Digitally signed pictures
Transparency and Bug bounty continuous security check
PARROT SDK
Air SDK: onboard coding capabilites
Ground SDK: iOS & Android App development kit
OpenFlight: open-source core of FreeFlight 7
Sphinx: 3D photorealistic simulator
Olympe: Python controller programming interface
PDrAW: video & metadata toolset