It's not the image he had in mind.
About five years ago, Peter Tavino was looking for new challenges for his engineering business when he attended a drone photography presentation.
Now he's building a drone photography business.
Tavino, 68, and his wife Mary moved to Florida last year. It was a whirlwind romance. (If, as Tavino says, "Venice is paradise," the Northeast in winter must not be.)
The Tavinos visited Southwest Florida in September, looking for a winter home. Tavino shot drone video of Venice Beach and he decided "This is exactly what I like." Mary agreed. They sold their home in Connecticut, bought "the third house we saw" in Venice and moved here in October.
They didn't know anyone here. Now they're fulltime Venice residents and members of the Venice Newcomers Club.
Up North, the Tavinos' engineering business developed the infrastructure for residential neighborhoods. They installed all the things – such as roads and sewer systems – that residents take for granted. But the late 2000s was no time to take anything for granted, as the market for those services went south due to the Great Recession.
Tavino evolved professionally, as a geothermal engineer and national trainer in geothermal (ground source) heating and cooling. But consumer interest in that home heating system cooled off when a federal tax credit was rescinded.
Whether he is working in New York, clearing a lot in Connecticut, exploring new trends in engineering, learning about drone photography or making new friends in Venice, Tavino stays on top of things. Whatever the task, he always effectively displays the five personality traits of an engineer: collaboration, communication, creativity, critical thinking and curiosity. Coincidentally, these also are useful skills for a drone photographer.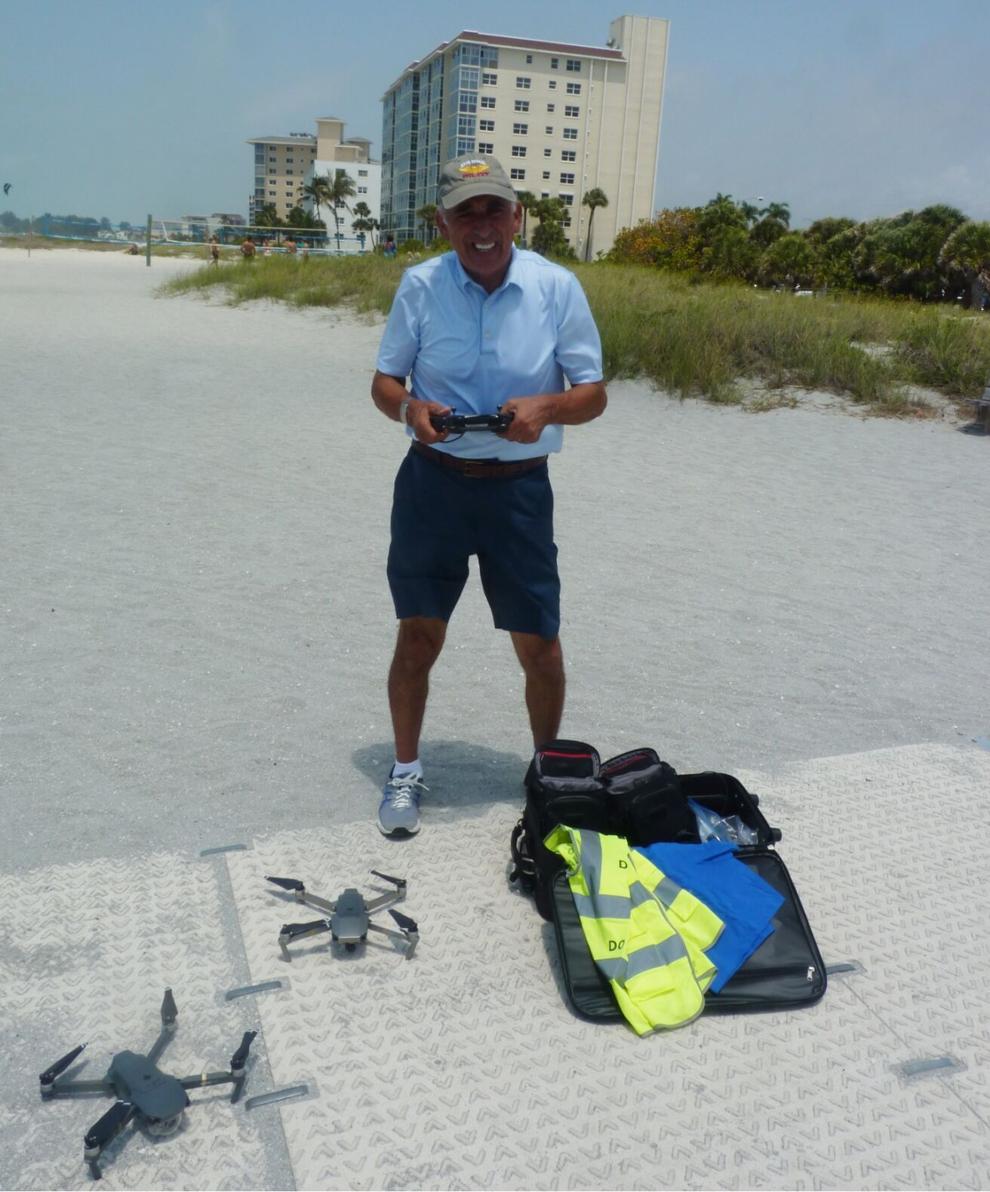 A drone software company had invited professional engineers in Connecticut who used AutoCAD – a commercial computer-aided design and drafting software application – to the meeting that changed the course of Tavino's life and career. They demonstrated how drones could be used for engineering and surveying. Five years later he's expanded his scope to include other commercial applications. Tavino directs potential customers to venicedronevideo.com.
Tavino was never much into photography before he started using a drone. But he sees engineers using AutoCAD software as a form of artistic expression. Drone photography, he said, has opened up a new "artistic direction" for him. 
"It is like an art," he said. "The way engineers design plans – in the old days by hand and on AutoCAD software now – we have to draw. This is sort of like drawing. You are trying to draw up a picture by taking aerial photographs, so you have to put a lot of things together, like the timing, the direction, the height, the light."
A quick study, Tavino pondered ways to earn income using a drone. He wrote an online continuing education course regarding drone photography that 1,500 engineers have taken. It explains how drones can be used for engineering.
While living up North, Tavino teamed up with a Connecticut law enforcement officer who was interested in how drones could improve police work.
"The policeman and I learned how to fly together," Tavino said. "We helped each other to get started. He used it for positive aspects like finding people and animals," including horses.
Tavino has been hired to conduct a traffic study, using a drone camera to determine how many cars are coming off a ramp at an intersection.
Realtors hire him to shoot exteriors of property for sale. (Tavino reminds Realtors eager to use this feature that their drone photographers must have FAA certification.)
He's shot drone video of a campus for a school dormitory construction proposal and video of "historic ruins with a stone foundation in the snow in the woods." The idea was to fly over and shoot it and create a floorplan for it.
"We really couldn't tell where that old hotel was, but by flying the drone over it, I could get an image from above and we could trace it out and do a floorplan," he said.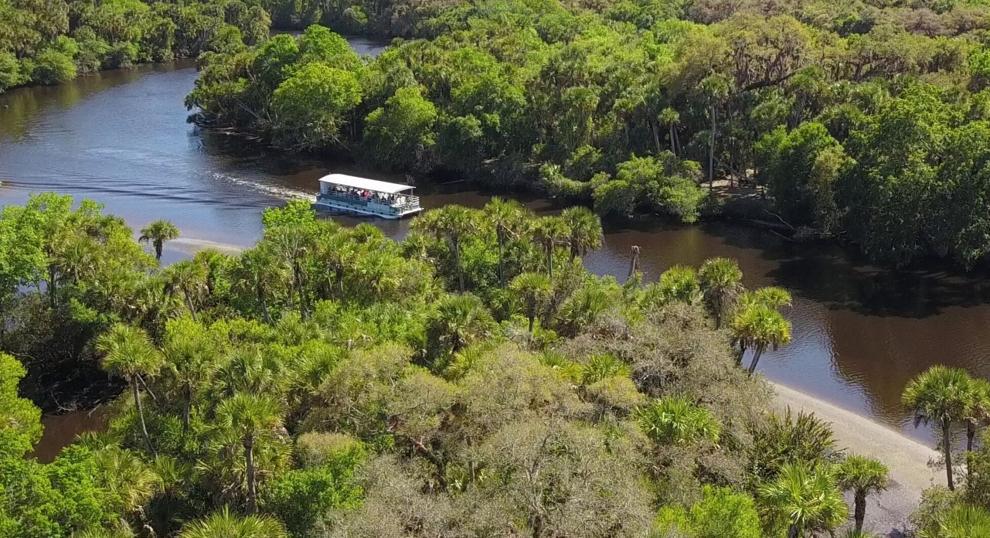 Drone photographers have many advantages over still photographers and those who shoot video on the ground. But those advantages make the public uneasy.
"People don't care for drones too much because they think they are invasive," Tavino said. He says he won't do jobs that aren't "approvable by a judge. I'm very careful about Peeping Tom laws." (Tavino doesn't photograph people in swimsuits at the beach or children at schools.)
"I am very cautious and concerned that whoever sees my images does not feel that I intruded on their privacy," he said.
Tavino may have been an early adopter in 2016, but drone photography is big business now. There are more than 873,000 drones registered with the FAA, including more than 365,000 commercial drones and 504,000 recreational ones. Tavino is one of 225,000 certified remote pilots.
Some commercial drone pilots undercut the competition, which can keep what customers pay low. Tavino describes it this way: "If you want a drone video of a wedding or of a house for sale, you can go to a website that asks drone pilots, 'Here's a drone job. Do you want to do it? Can you do it for $80? It's in Tampa.' It's very competitive and I can't make money that way."
Eager to improve his skills, Tavino attended a drone-related conference in Toronto. Experts came together. There was a competition for the best drone videos "and I was in awe," he said. "There are young people who can fly in and out of railroad cars that are moving. I don't want to take any risks anymore."
Tavino tells two stories that explain his caution. Once he "lost GPS" and his drone flew into a brick wall. Another time his law enforcement friend loaned a drone to a client and when Tavino saw it, he thought it was his own drone (they looked alike). By the time Tavino realized he was trying to operate the wrong drone, his was in a tree.
Still photographers don't have that problem.
One of the best drone video stories Tavino tells is about a shoot that hasn't happened … yet.
While presenting a "geothermal paper" in China 18 months ago, he learned he was not allowed to take a drone to the Great Wall. Given that opportunity, he said, he'd return.
"I would," he said. "I'd go around the world."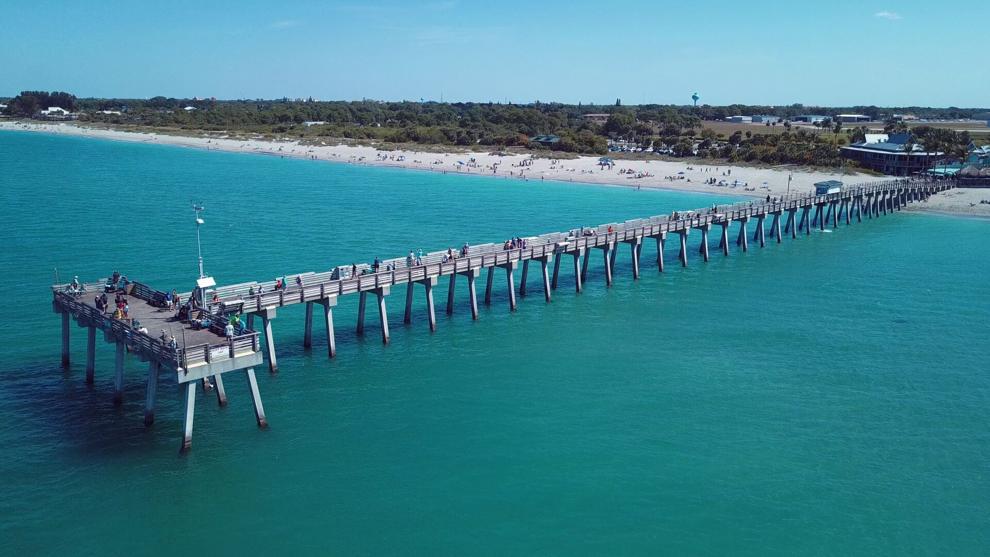 If you want to be a recreational drone user, you will need to:
Purchase an IPad, laptop or smartphone
Pay to register your drone with the FAA ($5 per year)
To fly for commercial purposes
Pay for FAA certification test preparation
Pay for FAA certification test every two years ($150 every two years)
FAA drone/pilot requirements
Virtually all drones must be registered.
To register a drone, you must be at least 13 years old.
Anyone may operate a drone for recreational purposes.
To fly a drone for commercial use, you must be certified.
To be certified, you must be at least 16.
You can take the test at Florida Flight Training Center at Venice Municipal Airport.
Multiple businesses offer test preparation online.
Pass and you will become an "FAA-certified drone pilot to fly for commercial use."
You must renew your certification every two years.