Check out the Aug. 22 edition of What's Trending in Aerospace, where editors and contributors for Avionics International bring you some of the latest headlines and updates happening across the global aerospace industry.
Commercial 
Ethiopian Airlines to Establish Boeing 767 Conversion Site in Addis Ababa
Ethiopian Airlines has signed a new agreement with Israel Aerospace Industries (IAI) Aviation Group to establish a conversion site for Boeing 767-300 passenger aircraft at the company's maintenance center in Addis Ababa, according to an Aug. 19 press release.
The new site will become "the largest and most advanced in Africa," according to the release. The conversion site is to provide solutions in the field of converting passenger aircraft to cargo configuration, aircraft maintenance and overhaul, staff training and guidance, as well as assistance in acquiring certification and licenses.
"In line with our Diversified Aviation Business Model of Vision 2025, we have been increasing our cargo capacity in fleet, ground service infrastructure and cargo connectivity network. Accordingly, we are partnering with IAI, one of the global technology leaders in the aerospace industry, in building a cargo conversion center in our MRO facilities in Addis Ababa Airport," Ethiopian Airlines Group Chief Executive Officer, Tewolde Gebre Mariam said in the release. "The cargo conversion center will commence its first business with three Ethiopian Airlines owned B-767-300 aircraft. The cargo conversion center in ADD HUB airport will expand its services to all airlines in Africa and the wider region. We are very happy that we are able to collaborate with IAI to enable us to expand our cargo and logistics services, which is already the largest and leading cargo network in Africa. The capacity building will also help us expand our MRO services with cutting edge technology and knowledge transfer."
Korean Air Focused on Cargo Operations as Passenger Demand Remains Low
Korean Air published its second quarter results on Aug. 13, with profits up 16 percent to KRW 1.9508 trillion ($1.7 million) from the same period a year ago.
"The cargo business achieved a revenue of KRW 1.5108 trillion, the highest number in the airline's history. Its strong performance can be attributed to the increase in company restocking demands in preparation for the economy's recovery and rise in emergency supply shipments due a capacity shortage in the shipping industry," the airline said in an Aug. 13 press release.
Check out Korean Air's full results here. 
Alaska Airlines Exercises Options on 12 Additional Boeing 737s
Alaska Airlines is accelerating its fleet growth by exercising options early on 12 Boeing 737-9 aircraft, according to an Aug. 16 press release. The option aircraft are now firm commitments for 2023 and 2024. This additional commitment brings Alaska's total firm 737-9 order to 93 aircraft, five of which are currently in service.
Alaska announced a restructured agreement with Boeing in December 2020 to acquire 68 total 737-9 aircraft through 2024, with options for another 52 deliveries between 2023 and 2026, according to the release. This year, the airline has exercised 25 of the options, including 13 planes in May.
"We are excited to accelerate Alaska's growth, building on our solid financial foundation that enabled us to weather the pandemic," Nat Pieper, Alaska Airlines senior vice president of fleet, finance and alliances said in the release. "These aircraft are a prudent, long-term investment in our business that we can make while simultaneously maintaining our strong balance sheet."
Europe Seeing Rebound in Domestic Airline Traffic to Pre-Pandemic Levels
According to the latest passenger traffic shared via Twitter by Eurocontrol Director General Eamonn Brennan, airline flight operations in European airspace were well above the the level of operations during the same week in 2019, prior to the outbreak of the COVID-19 pandemic.
"Week 32 saw traffic at 70.5% of 2019 0.3% on the previous week; Friday was the busiest day this year at 25,934 flightsBased on airline schedules, we're expecting numbers to head again more strongly in the last 2 weeks of Aug," Brennan said on Twitter.
Military 
US Struggles with Afghanistan Airlift Operation as Chaos Ensues at Kabul Airport 
The United States military continues to struggle with a chaotic situation at Kabul International Airport, where they continue trying to airlift and evacuate Afghan workers and citizens while dealing with challenges presented by Taliban controlled checkpoints and paperwork.
During several press briefings held between Aug. 17 and Aug. 19, DoD press secretary John Kirby and top defense officials have explained how they're trying to secure the airport, while executing airlift evacuation of U.S. citizens and more than 18,000 Afghan applicants for special immigrant visas to be granted for those Afghans' aid to the U.S. and NATO as translators and in other jobs.
In an Aug. 18 press briefing, Kirby also commented on the status of U.S. weapons and equipment in Afghanistan.
"When it comes to U.S.-provided equipment that is still in Afghanistan and may not be in the hands of [Afghan National Security Forces] ANSF, there are several options that we have at our disposal to try to deal with that problem set. We don't obviously want to see our equipment in the hands of those who would act against our interest or the interest of the Afghan people, and increase violence and insecurity inside Afghanistan. There are numerous policy choices that can be made, up to and including destruction, and what I would tell you at this point is those decisions about disposition of that level of equipment in Afghanistan haven't been made yet," Kirby said.
Check out some of the latest reporting from The Associated Press on the ongoing situation in Afghanistan here.
Department of Defense Activates Civil Reserve Air Fleet to Assist With Afghanistan Efforts
The U.S. Department of Defense is activating "Stage 1" of its Civil Reserve Air Fleet (CRAF) to support the Department of State in the evacuation of "U.S. citizens and personnel, Special Immigrant Visa applicants, and other at-risk individuals from Afghanistan," according to an Aug. 22 press release.
This marks just the third CRAF activation in the history of the program, with the first occurring in support of Operations Desert Shield/Storm in Aug. 1990 and the second for Operation Iraqi Freedom in Feb. 2002.
"The current activation is for 18 aircraft: three each from American Airlines, Atlas Air, Delta Air Lines and Omni Air; two from Hawaiian Airlines; and four from United Airlines. The Department does not anticipate a major impact to commercial flights from this activation," the agency said in the release.
The CRAF aircraft will not fly into Hamid Karzai International Airport in Kabul, instead they will be used for the onward movement of passengers from the "temporary safe havens" where they're currently stationed.
US Navy Awards $18 Million Contract for C-UAS HELWS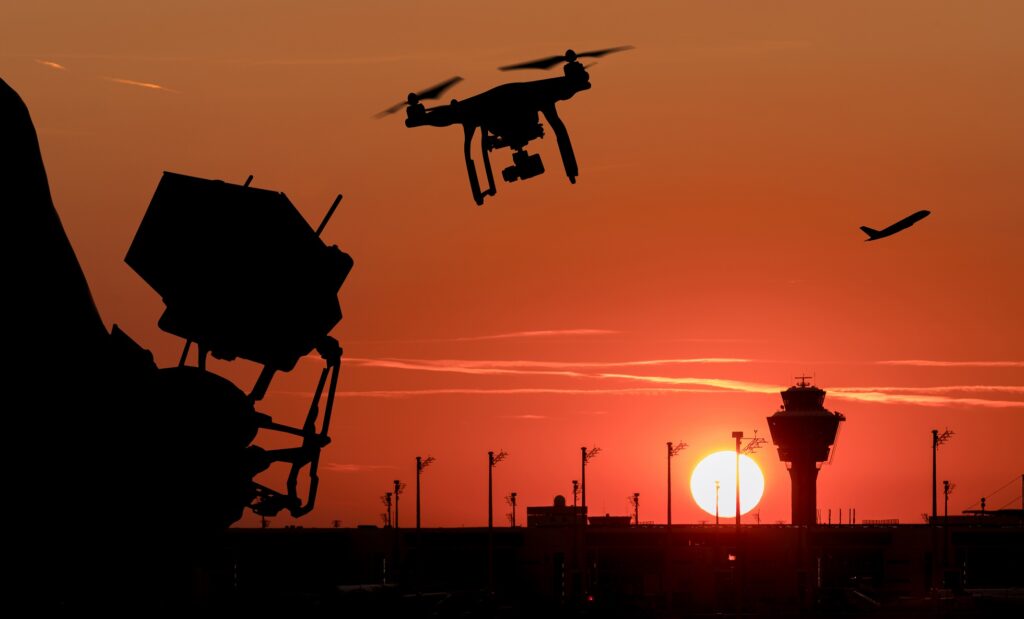 The U.S. Navy has awarded MZA Associates Corp. with an $18.6 million contract for a counter unmanned aerial system (C-UAS) High Energy Laser Weapon System (HELWS), the Pentagon said on Wednesday.
The system will need to be portable, compact, and low cost. It will also need to use available commercial components. MZA will design, develop, deliver, integrate, and test this system as part of the contract. This system is expected to be delivered by Aug. 17 2023 but work could extend through 2025. MZA will receive over $9 million at the time of the award for development, testing, and evaluation for fiscal 2020 research.
MZA operates out of Albuquerque, New Mexico, and specializes in the development of advanced optical and control systems for HELWS, according to the company's website.
North Warning System Modernization May Include Detection of Bombers, Cruise Missiles and Small UAS
The modernization of the U.S.-Canadian North Warning System (NWS) should include the ability to detect bombers, low-flying cruise missiles and small drones, U.S. Air Force General Glen VanHerck, the commander of U.S. Northern Command (NORTHCOM) and North American Aerospace Defense Command (NORAD), said on Aug. 17.
A successor to the 1950s Distant Early Warning (DEW) line, NWS, first fielded in the late 1980s, consists of 25 Lockheed Martin [LMT] AN/FPS-117 long-range radars and 36 short-range AN/FPS-124 radars. NWS provides early warning of possible incursions into U.S. airspace and covers nearly 3,000 miles across North America from the Aleutian Islands in southwestern Alaska to Baffin Island in northeastern Canada.
NWS was designed to detect "bombers flying at 36,000 feet that had to fly over the homeland to drop a gravity weapon," VanHerck said on Aug. 17 during a discussion at the Center for Strategic and International Studies.
"Ideally, we would like to go to an advanced system–over-the-horizon radar," VanHerck said of NWS modernization. "The North Warning System is limited in its distance…which doesn't allow us to see far enough out away from the homeland. There's proven technology today that would give us domain awareness. I think it's crucial, as we create new systems, that we don't make them singularly focused. Any new systems that we create must be able to not only detect bombers, but cruise missiles and even small UAS, to be affordable and usable."
Honeywell and InfiniDome Partner for GPS Protected Signals System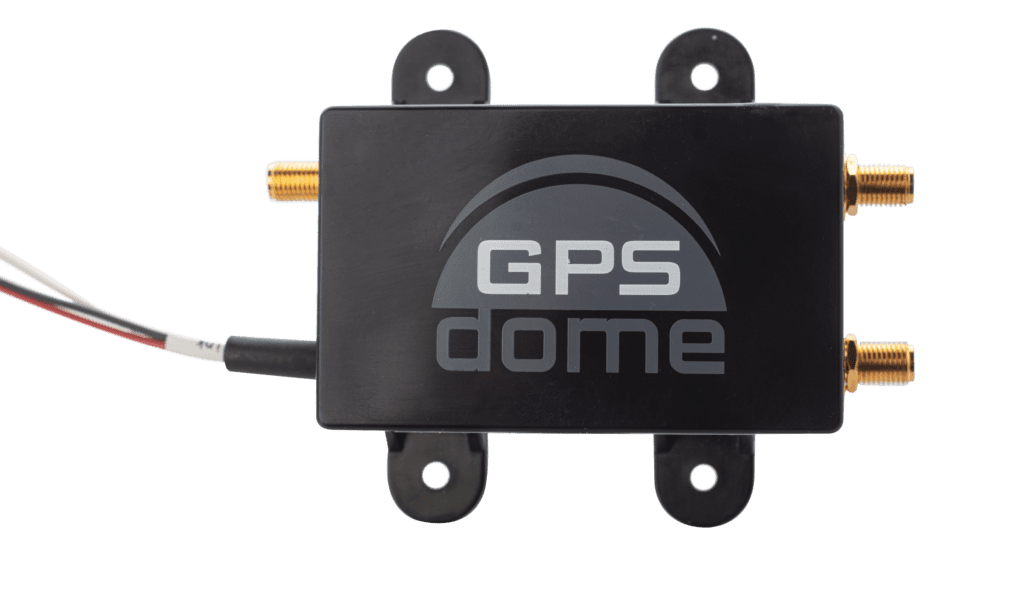 Honeywell and InfiniDome have signed an agreement to develop a system to protect GPS signals for defense and commercial applications like commercial aircraft, urban air mobility vehicles, and unmanned aerial systems, the companies announced in an Aug. 16 press release. 
"Intentional GPS jamming and spoofing incidents are on the rise, and this partnership will enable a rapid solution to this critical industry need," Matt Picchetti, vice president and general manager of Navigation & Sensors at Honeywell Aerospace, said in a statement. "This partnership will create world-class solutions that will help accelerate the future of flight, especially in urban areas."
The system will be designed as a navigation platform that can handle GPS denied environments and will allow customers to increase their payloads by eliminating existing equipment meant to handle lost signals, according to the release.
"In combining Honeywell's best-in-class navigation sensors with leading-edge GPS resilience technology from InfiniDome, we're working to develop a first-of-its-kind holistic solution built on tightly integrated layers of protection for all uses of navigation for unmanned air and ground vehicles," Omer Sharar, CEO of InfiniDome, said in the release. "InfiniDome is proud to be working collaboratively with Honeywell to bring about the next generation of GPS protection technology."
The companies predict the solution will be commercially available in 2022. 
Navy and Boeing Conduct MQ-25 Test Refueling E-2D 
The MQ-25 completed a successful refueling of the command and control aircraft E-2D Hawkeye, Boeing announced in an Aug. 19 press release. 
The Navy and Boeing conducted the test on Aug. 18 with pilots from the Navy's Air Test and Evaluation Squadron VX-20, according to the release. 
"Once operational the MQ-25 will refuel every receiver-capable platform, including E-2," Capt. Chad Reed, the Navy's Unmanned Carrier Aviation program manager, said in a statement. "This flight keeps us on a fast track to getting the Stingray out to the fleet where its refueling capability will greatly increase the range and operational flexibility of the carrier air wing and strike group."
This is the second refueling test the MQ-25 has completed. In June, the aircraft refueled a Navy Super Hornet. 
"It was another great flight showing that our MQ-25 design is performing to plan," Dave Bujold, Boeing's MQ-25 program director, said in a statement. "These historic refueling flights provide an incredible amount of data we feed back into the MQ-25 digital models to ensure the aircraft we're producing will be the Navy's game-changer for the carrier air wing."
Japan's KC-46A Tanker Completes First Refueling Flight
Boeing completed a test refueling flight of the KC-46A tanker built for the Japan Air Self-Defense Force (JASDF) marking the first KC-46A for a non-U.S. customer refueling with another KC-46A, according to an Aug. 16 press release. 
"Refueling with the first Japan KC-46A is an important milestone for the Japan Air Self-Defense Force," Jamie Burgess, KC-46 program manager, said in a statement. "KC-46A is the world's most advanced air refueling aircraft and has already transferred more than 42 million gallons of fuel to other aircraft globally through its boom and drogue systems."
Japan will be receiving its first KC-46A later this year, according to the release.  
Business & GA
Columbia Helicopters Gets Firefighting Contract in Turkey
Columbia Helicopter was awarded a contract from CMC Savunma Sanayi A.S. for two of its 234 Multi-Mission Chinooks for firefighting operations in Turkey, the company announced in an Aug. 17 press release. 
"This contract marks a significant milestone for Columbia Helicopters – our first time operating in Turkey and hopefully the beginning of a long-term partnership," Olivia Wolfgram-Rubio, business development and marketing manager at Columbia Helicopters, said in a statement. "The 234 Multi-Mission Chinook delivers significant support in protecting life and property. We know it will be extremely successful in helping battle wildfires and protecting Turkish citizens now, and we hope, well into the future."
The aircraft from this contract will use a 2,600 gallon Bambi Bucket for precision water and retardant drops, according to the release. Because the aircraft is certified under the civilian transport category standards, it can also carry internal cargo and passengers. 
eVTOLs
Airflow Exceeds $600M in Orders for eSTOL Aircraft 
The aerospace company Airflow has received 11 orders for its electric short takeoff and landing (eSTOL) aircraft totaling over $600 million in orders, the company announced on Aug. 17.
Airflow has two eSTOL aircraft variations, a Model 100 and Model 200. Airflow's Model 100 is able to carry four passengers or 800 lbs of cargo, only needs 150 feet to take off, and has a 250-mile range. The company's Model 200 has a nine-passenger or 2,000 lb cargo payload, needs 250 feet to take off, and has a 500-mile range. Both of these aircraft are 100 percent carbon neutral.
Unmanned
ModalAI to Manufacture Qualcomm 5G Drone 
ModalAI will be manufacturing and distributing Qualcomm Technologies 5G AI-enabled drone platform, according to an Aug. 17 press release. 
Qualcomm's drone platform, the Qualcomm Flight RB5 5G Platform, is a developer platform that can be used to build drone and flight applications, according to the release. The platform allows for autonomous flight using 5G cellular technology. 
"Autonomous flight on the 5G network is here now – extending the flight path of drones to increase the value of a broad set of inspection capabilities," Chad Sweet, CEO of ModalAI, said in a statement. "Better yet, the platform is open to everyone. Together, ModalAI and Qualcomm Technologies are advancing the adoption and commercialization of drone technology." 
Space
Virgin Orbit Subsidiary Vox Space Names Mark Baird as President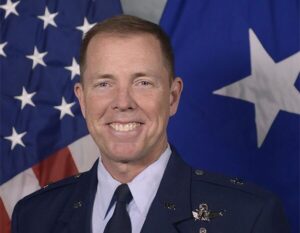 Retired U.S. Air Force Brig. Gen. Mark Baird has been named president of Vox Space, Virgin Orbit subsidiary that provides launch services to the national security community.
Baird has held national security space positions including deputy director of the National Reconnaissance Office (NRO); the director of Space Acquisition for the Office of the Secretary of the Air Force; and vice commander of the Air Force's Space and Missile Systems Center. After retiring from the military, Baird served as Lockheed Martin's principal director of strategy for its space and special programs. He spearheaded development of a roughly $50 billion mission architecture for a classified customer.